ABOUT US

At Top Recruits Now we really are here to help parents and student athletes navigate the recruitment process.  This process is very competitive but can be very rewarding with athletes receiving full athletic scholarships.  Let us tell you a little more about Top Recruits Now.
COLLEGE BUS TOURS
The College Bus Tours are designed to give high school student athletes an opportunity to showcase their talent in front of college coaches.  We have been doing these for over 5 years and have went to a various of schools on our visits.  Please look at our prior trip and our trip for the current trip.
RECRUITING SEMINARS
Recruiting Seminars are free and are done to help parents navigate through the recruiting process.  During these seminars we discuss things to help parents and students prepare for college and beyond.
Topics include
Character Development
SAT/ACT PREP
FINANCIAL AWARENESS
PLAYER EVALUATION
Player Evaluation are done by former college and NFL players.  The purpose of the evaluation is provide parents and players with true evaluation of their talents.  These evaluations will help parents to navigate through the recruitment process and to pursue schools that match our evaluation of their talent.
OUR TEAM
Our team consist of former college Division I college basketball players, former Division I-AA college football players, former college Division I football players, current athletic trainers, former professional football , baseball, and basketball players, current educational professionals, and current certified referee's.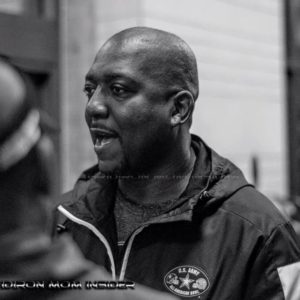 Director of Exposure 
A.G. Waseem M.B.A.
Founder
A.G. Waseem is a former Division 1 basketball player who is currently now the Florida Director for the U.S. Army All American Game.  He has an extensive database of college coaches and many connections with FBS and FCS college coaches.
ag@toprecruitsnow.com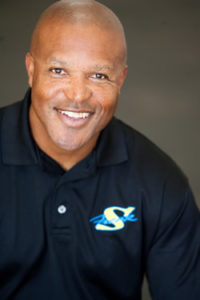 Director of Enrichment (Life Skills)
Almon Gunter
Almon Gunter is the CEO and President of Almon Gunter Motivates, Inc.  He is a highly acclaimed motivational, inspirational public speaker, author, and consultant, as well as a former world-class sprinter in track.
Director of Football Evaluation (Defense)
Keiwan Ratliff
Former NFL Player
Keiwan Ratliff  played cornerback who played seven seasons in the National Football League (NFL) during the 2000s. He played college football for the University of Florida, and was recognized as a consensus All-American. He was drafted by the Cincinnati Bengals of the National Football League (NFL) in the second round of the 2004 NFL Draft, and also played for the Tampa Bay Buccaneers, Indianapolis Colts and Pittsburgh Steelers of the NFL.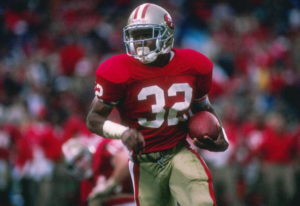 Director of Football Evaluation ( Offense) 
Terrence Flagler
Former NFL Player
Robert Terrence Flagler (born September 24, 1964) is a former professional American football running back in the National Football League for the San Francisco 49ers and Phoenix Cardinals. He played college football at Clemson University where he was an All American and elected into their Hall of Fame.
Flagler was selected by the San Francisco 49ers in the first round (25th overall) of the 1987 NFL Draft.