CHARACTER DEVELOPMENT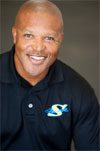 Principles of Character
Almon Gunter Motivates (AGM) is a strategic partner with Top Recruits NOW! Together we are strengthening student athletes through AGM's character development program, Character NOW!  Student athletes will receive a certificate of completion once he or she has satisfied all of the requirements for each module.  Character Now! Is a series of 10 modular workbooks that are designed to help student athletes build a solid foundation in character that will impact the remainder of their life. This series will help student athletes to identify and apply life skills through a disciplined approach that is simple to follow.  Each module concentrates on key components that together paint a picture of character that the student athlete can clearly see, embrace and apply every day.  The disciplines that each student athlete learns and develops are the cornerstones for the success he or she will achieve in the game of life.
Character Now! is a self-paced program that allows each student athlete to learn at his or her own pace.  Student athletes are required to read and complete each lesson in the module.  Once the student athlete is ready he or she will be quizzed on the information in the module and must achieve a score of 80 percent or higher.  Along with passing the quiz for each module the student athlete must also complete 5 hours of community service for each module.  Ideally, the service hours should come from multiple organizations to create more exposure of the needs of the community to the student athlete.
We encourage student athletes to spend 2 or 3 weeks working on each module.  To build a strong foundation it takes the right information, the right materials, the right attitude, behavior, effort, and time.  So don't rush the process.  We want each student athlete to be successful.  Once the student athlete has completed all 10 modules, he or she will receive a certificate of completion certifying that they have met all of the requirements of the course and passed.  Furthermore, AGM and Top Recruits NOW! will add the certification to the student athlete's profile.  For support in completing the modules, questions, clarification of information each student athlete has email support at cn@almonguntermotivates.com.    
So get started today building a strong foundation.  Modules are available for purchase on-line at www.almonguntermotivates.com , in workbook form or print on demand and can include a customized presentation by Almon Gunter.