RECRUITING CALENDAR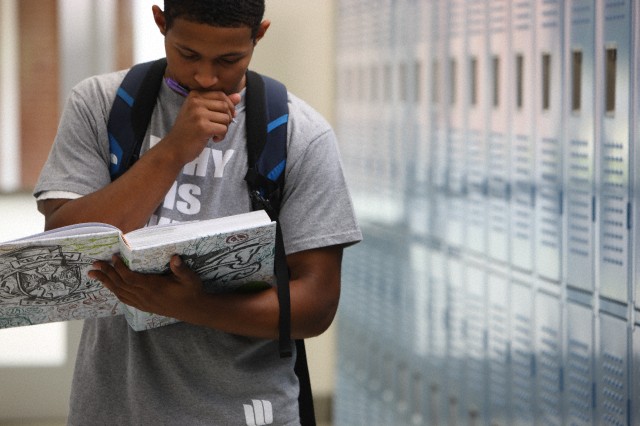 NCAA Football Recruiting Calendar 2015 - 2016
NOTE:
This calendar is a simplified presentation of important dates and some of the definitions involved in the recruiting process. F
or complete details and to see recruiting calendars for all division I and division II sports, visit the official NCAA web site by clicking the following link
www.ncaa.org
.
NCAA FBS (Division I) Football Recruiting Calendar for Class of 2015/2016
Click link to see FCS (Division II) Football Recruiting Calendar
Class of 2015 Recruting Dates
August 1, 2014 through November 29, 2014 — Quiet Period.
November 30, 2014, through January 31, 2015— Contact Period (except for the following periods listed under 'Exceptions' below).
During this period (11/30/14 thru 1/31/15), six in-person off-campus contacts per prospective student-athlete shall be permitted with not more than one permitted in any one calendar week (Sunday through Saturday) or partial calendar week.
Exceptions
December 14, 2014 — Quiet Period. for all junioer college prospective athletes who intend to enroll midyear.
December 15, 2014 through January 14, 2015 — Dead Period.
February 1, 2015 — Quiet Period.
February 2, 2015 through February 5, 2015 — Dead Period.
Feburary 4, 2015  NCAA College Football National Letter of Intent Signing Day for the Class of 2015 (runs through April 1, 2015).
Class of 2016 Recruiting Dates
February 6, 2015 through April 14, 2015 — Quiet Period.
April 15, 2015  through May 31, 2015 — Evaluation Period for Class of 2015:
During the evaluation period (4/15/15 through 5/31/15) college staffs (recuiters) have the opportunity to conduct both athletic and academic evaluations of potential recruits. Days not used for evaluation during this time window are otherwise considered "quiet." An authorized college recruiter may use one off campus visit to evaluate a prospective student athlete's academic performance and one visit to assess his athetic ability.
June 1, 2015 through July 31, 2015 — Quiet Period.
June 29, 2015 through July 12, 2015 — Dead Period
---
Quick FAQ
When Can a College Football Coach Start Calling Recruits and How Many Times?
Phone Calls
First Permitted Phone Call to a Recruit: D1 football coaches can make one phone call to a prospect between April 15 and May 31st of his junior year.
Beginning September 1 of a prospect's senior year, college coaches can begin calling a recruit, but they are forbidden to call a single recruit more than once per week. Coaches can make no calls to recruits during dead periods.
When Can  a College Football Coach Start Sending Letters and Emails?
Correspondence
At any time colleges can send prospects non-athletic program information such as college summer camp brochures, news letters, recruiting questionnaires, and educational information about their schools. However, college coaches cannot begin sending personal correspondence to a recruit until September 1st of his junior year.
When Can a Prospect or Parent/Guardian Contact College Coaches
At anytime prospects and/or parent/guardian are allowed to make phone calls or send correspondence to college coaches.
---
Definitions (simplified) — for the official NCAA definitions click the following link to read the Official NCAA Glossary of Terms for  Contact | Contact Period | Quiet period |Dead Period | Evaluation | Evaluation Period | Prospective student-athlete | Unofficial visit | Official visit |Verbal commitment | National Letter of Intent.
Contact Period — It's permissible for authorized athletic department staff members to make in-person and off-campus recruiting contacts and evaluations. College coaches are allowed to visit recruits off–campus (at their high school or home). Coaches can make only one visit per week to individual recruits and are permitted to make one phone call per week to a recruit during this period.
Quiet Period — Recruits can visit with college coaches but only at those college campuses. Also, during the month of September, October or November coaches are permitted to make one in-person off-campus visit to a recruit (at their high schools or at an athletic event) (colleges are allowed a total of 42 days of evaluation time during this period).
Dead Period  — Coaches are not permitted to make in-person recruiting contacts or evaluations on or off-campus or to permit official or unofficial visits by recruits or to make phone calls to recruits.
Evaluation Period — It's permissible for authorized athletics department staff to be involved in off-campus activities to assess academic qualifications and playing abilities. No in-person, off-campus recruiting contacts with a prospect are permitted during these evaluations: the college coaches are only allowed to attend athletic events and/or the prospect's school and talk to the high school coaches and school administrators but they are not allowed to speak to the recuit during one of thes visits except to say "hello." Colleges are allowed a total of approximatley 168 days each year to conduct evaluations for all of their prospective recruits.